Looking for a charter bus? Knoxville Tours can provide any charter services you are looking for.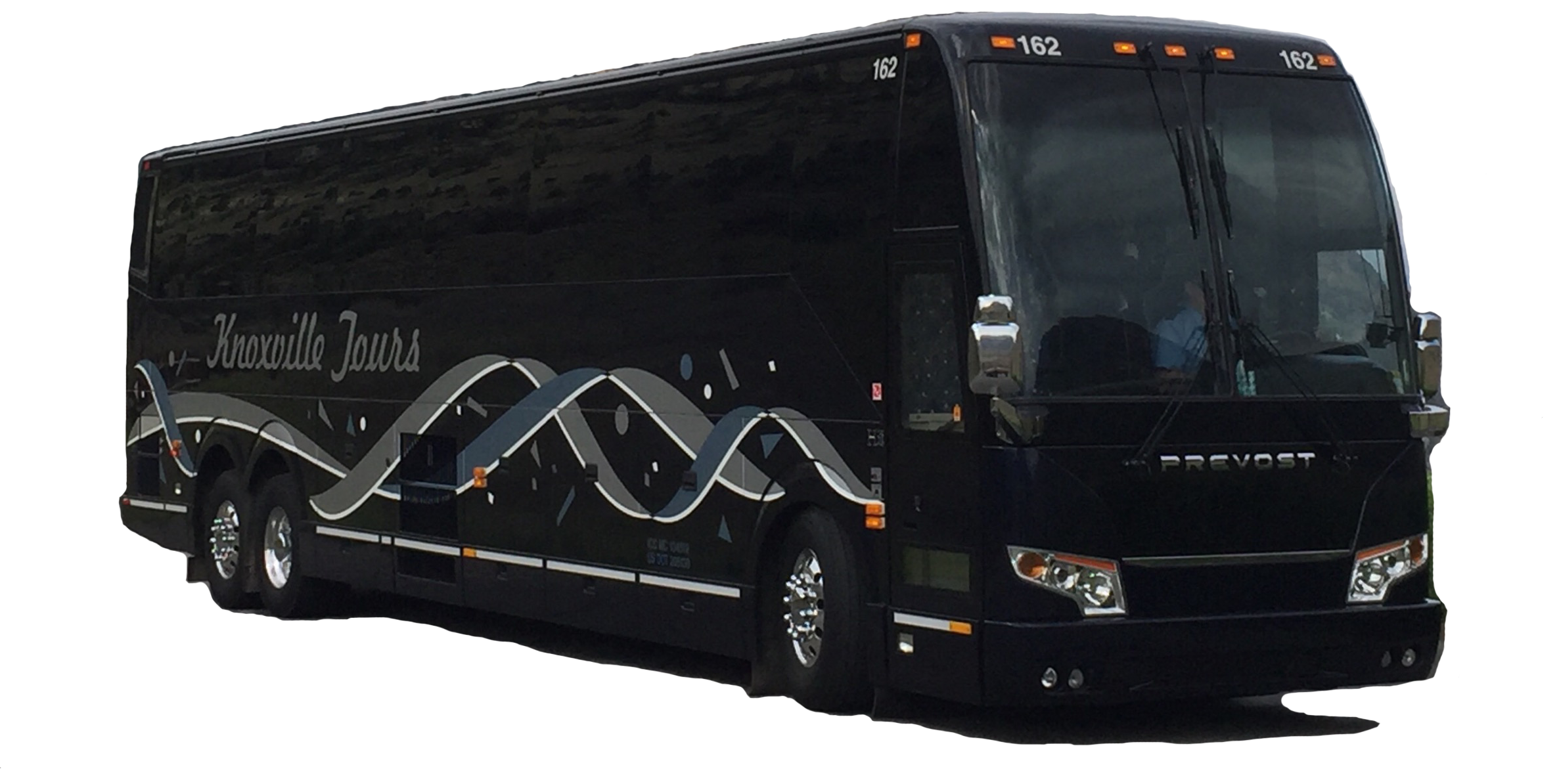 Knoxville Tours is a family owned and operated Motorcoach Tour Company serving the Southeast for 64 years.  

Do you need a charter bus? Then travel in style….. call Knoxville Tours for the most modern motorcoaches H3-45 and "Le Mirage" Prevost coaches on the road today for style, and comfort. They are climate-controlled with a restroom, comfortable recliningseats, foot-rests, overhead storage, and large tinted picture windows with WI-FI (INTERNET) and DVD. All our coaches are wide body. . . 102 inches, which means each seat is an extra one and a half inches wide that will accommodate 52 or 56 passengers. Our coaches are properly licensed to operate through all states and meet all insurance requirements outlined by the Interstate Commerce Commission
Whatever your needs . . . one or more motorcoaches, wherever your group wishes to go . . .across the country or within the city, Knoxville Tours can meet all your transportation needs. Remember if you are planning a trip and need assistance with hotels, sightseeing or attractions, call our staff of trained professionals and let us do the work for you. We choose the best places, the best hotels and attractions in the country. Let us plan your group's next tour. We will not only package the tour for you, but will furnish you with a detailed itinerary to assist you with selling your tour. Take
advantage of our sales resources and quality service. 
If you have additional questions about a charter bus CLICK HERE to submit your inquiry.