Worldwide Tours and Charter Services
Hello Travelers, 
Our 2023 tours are here and ready for reservations! For a full list of tours for 2023 you can click here. 
We can take your group anywhere you need to go! Let us know a little more about your travel needs and we can customize the transportation to make sure your group arrives as safely and as comfortable as possible.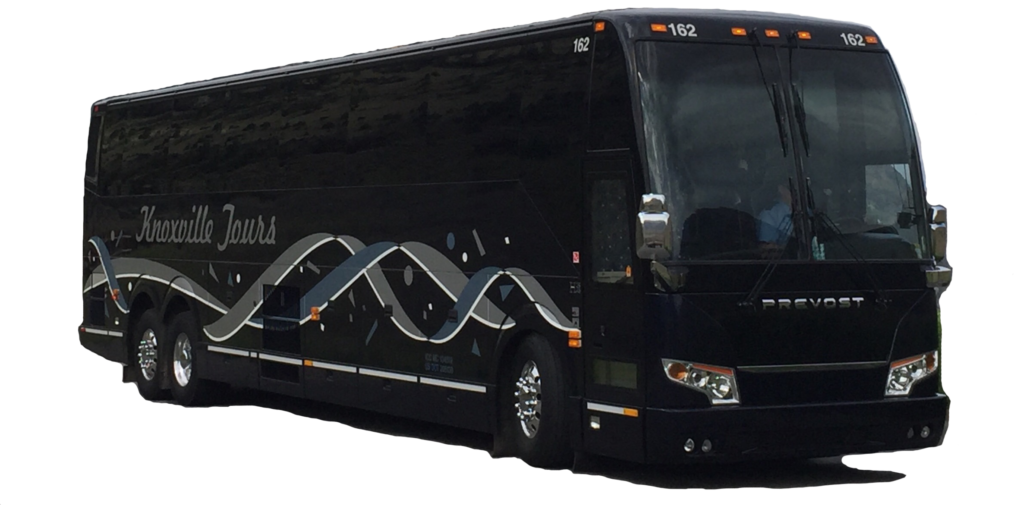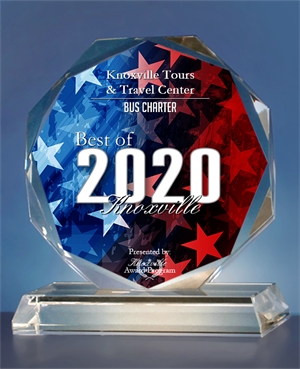 "We have traveled with Knoxville Tours for 20 years through 48 states and Canada. The drivers and tour directors are wonderful! During 2020 we have reminisced and are so thankful that we took the trips and did not put off traveling. Our travel experiences with Knoxville Tours are definitely among the highlights of our life together. It is hard to choose a favorite trip, but we especially loved our trips out west. We have enjoyed the trips so much that we have repeated some of them, including Alaska. The trips are all well-planned with many exiting adventures. Can't wait to travel again!"
"I was thrilled to hear that Knoxville Tours has survived the Pandemic and will hopefully begin tours sometime in 2021. I can't say enough about the great trips (about 6) I have been on. The trips are always well planned. Martha Hooks has been a wonderful and informative director. I have always felt safe with the bus drivers. That hasn't been the case with some other tour companies. I'm very excited to start traveling again. Wishing all of you a Merry Christmas and "on the road again" in 2021!"
– Nina Duncan
"I love traveling with Knoxville Tours. I took my first trip in 2010 and was hooked! I have been traveling with them ever since. Each year going on anywhere from 3-6 trips a year. Wonderful, safe drivers. Great buses with Wi-Fi and electrical outlets for charging phones. Knowledgeable, kind, helpful tour directors. Always feel safe traveling alone with Knoxville Tours."
"I organized a 2019 tour of the South for 30 Northerners. All the Knoxville Tours staff and our fabulous driver Suzanne Page could not have been more helpful and professional. We had reserved for a 2020 repeat trip when COVID shutdown our plans. We are intending to travel with Knoxville Tours in 2022 when we try our trip again. I can't imagine using a different tour company."
– Amelie Ratcliff
"Do you love fun and adventure? I do!! The Mystery trips with Knoxville Tours are one of my favorites. Fun, food, friends, food, learning new things, food! I love trying to figure out where we will be the next day! Come travel, have fun, make new friends!"
– Shirley from Chattanooga, TN
"We had never been on a bus tour and decided to travel with Knoxville Tours on our first trip. We couldn't have been more pleased! We feel like a big part of that was because we had Debbie Pearcy for our Tour Director. We took the Fall New England Tour and it was absolutely gorgeous. The places we visited and the places we stayed were excellent. We can't wait for our next adventure!"
– Sherrell and Jan from Chattanooga, TN
"Life is filled with memories, and we have so many good memories with our Knoxville Tours travels."
– Julie from Tellico Village
"I miss you all and think about the tours we have been able to take all the time. Hope to see you in 2021."
– Sue and John from Knoxville, TN
"I really miss traveling with Knoxville Tours and sure hope we can get back on the road later in 2021."
– Toni
"Ralph and I have always enjoyed all the trips we have taken over the past nine years. We have stayed in wonderful places, eaten great food, and seen many terrific sites. We also have enjoyed meeting great people who have traveled with us. We will keep many memories of fun times and look forward to having many more in the future. I guess one of the best trips we took was to Mackinac Island. We got to spend two nights at the Grand Hotel which was out of this world. Somehow, we were given the beautiful Esther Williams Suite along with our friends Ken and Martha. We pray that Knoxville Tours will once again be able to schedule trips in 2021 and that this pandemic will go away. We thank Knoxville Tours for being the best Tour company ever. They have brought a lot of joy and happiness into our lives!!!"
– Pat and Ralph
"Knoxville Tours is the BEST! A trip I especially enjoyed was the trip to New York City when I took three granddaughters and their mothers–their first trip to the big city. It was great fun! Thank you."
– Dana from Abingdon, VA
"Boy, Tessa and I sure missed traveling this year!! So glad to hear Knox Tours is still in business and planning for 2021. I, too, hope with vaccines, we can travel again in Summer 2021."
– Brenda from Maryville, TN
"Ready to roll! When you travel with Knoxville Tours you become extended family. I have made so many new friends and memories on our trips! Seeing the world with friends is amazing! Can't wait for the next adventure filled excursion."
– Linda and Ken, Knoxville, TN